Travel Tagline is a best Tour Operator in Noida I have done many Tours & Events with M.I C.E Team, he has a experienced team he makes my events Successful, he do his work in professional manners. Recommended Highly.
Bhaskar
we have booked char dham tour package from travel tagline.All services specially accommodation was awesome and our driver was very good person.thanks vishal sir and travel tagline for proper communication and good services.
Preetam
Wonderful experience from travel tagline.we booked Goa package and our hotel was peninsula Beach resort. Hotel view was very nice and rooms very clan and specious.food and staff was awesome.Thanks travel tagline and Mr.Vishal
Ankit Jain
I have travelled with other travel agency and I find Travel Tagline provided us best service among them. These guys made my Rishikesh trip memorable. I was full satisfied with the service ,peoples are very polite.
Abhinay Yadav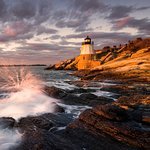 Certification & Recognition